Board of Management
The Board of Management is the chief executive body of the University. It has the power of management and administration of the revenue and property of the University; to effect standardization of skill-related education available in the State; to manage and regulate the finances, accounts and investment of the property of the University; to create teaching, other academic, administrative and ministerial posts and to prescribe the functions and conditions of services of the employee; to institute fellowship, scholarships and studentships.
Following are members of the Board of Management: Vice- Chancellor, Registrar, Director, Skill Development Education Council, three employees (School Director, Teacher and Academic) to be nominated by the Vice- Chancellor, Five persons to be nominated by the Chancellor, Secretaries, Department of Higher Education, Industries, Labour & Employment (ex-officio), two members of the State Legislative Assembly (nominated by the Speaker) and three members to be co-opted by the Board of Management. Six members shall form the quorum for a meeting of the Board.
Members of Board of Management
Dr. Srikant Mohapatra
Vice-Chancellor, OSOU
[Ex-Officio Member]
e-Mail Id: vc@osou.ac.in
Contact No.: 0663-2521900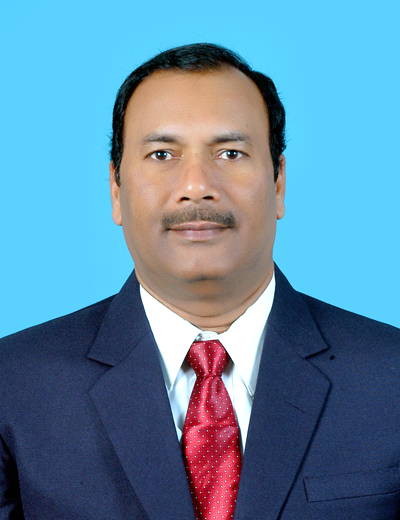 Dr. Jayanta Kar Sharma, OES(I).
Registrar, OSOU
[Ex-Officio Member]
e-Mail Id: registrar@osou.ac.in
Contact No.: 0663-2522700
Shri Bishnupada Sethi, IAS
Commissioner cum Secretary, Department of Higher Education, Govt.of Odisha
[Ex-Officio Member]
e-Mail Id: hedsesc.od.nic.in
Sh. Sanjeev Chopra, IAS
Principal Secretary, Depratment of Industry, Govt.of Odisha
[Ex-Officio Member]
e-Mail Id: indsec@ori.nic.in
Mrs Anu Garg, IAS Principal Secretary
Principal Secretary, Department of Labour & Employment, Govt.of Odisha
[Ex-Officio Member]
e-Mail Id: labsec@ori.nic.in
Prof. Aditya Prasad Padhi
Ex-VC, Berhampur University
[Member]
e-Mail Id: ap.padhi2009@gmail.com
Prof. S.C. Garg
Pro-VC (Ex), IGNOU
[Member]
e-Mail Id: prof1951@gmail.com
Sh. Surajit Misra
Consultant
[Member]
e-Mail Id: surajitmisra@gmail.com
Prof. Antaryami Panda
Retd. Prof. in Chemistry
[Member]
Sh. Balamukund Kadamwala
Executive Director
[Member]
e-Mail Id: lingrajfeeds@rediffmail.com
Prof. Mrinal Chatterjee
Head, IIMC, Dhenkanal
[Member]
e-Mail Id: mrinalchatterjeeiimc@gmail.com